Article: The Ultimate Skin Care Regime To Suit All Skin Types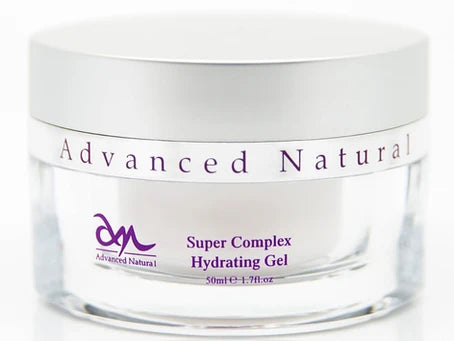 The Ultimate Skin Care Regime To Suit All Skin Types
Not sure where to begin with a skin care regime? We know 3 things for sure: it should be simple; it should be effective, and it should be fun!
Our Advanced Natural experts have shared their advice for stepping up your skin care game for exceptional results.
Every Morning
Cleansing in the morning is key to removing any bacteria from the night before and to prep your skin for its morning routine. Wake up your skin with a burst of antioxidants thanks to our Rebalancing Cleanser. Detoxifying and moisturising, our cleanser is non-irritating and boosts cellular recovery.
Cleansing should be followed by a Lotion to boost the penetration of serums and moisturisers. Our pick is the gentle and alcohol-free Rebalancing Lotion.
Packed with hyaluronic acid for intense hydration (up to 15 hours in fact!), our Super Complex Hydrating Gel is the perfect next step for your morning skin care routine.
Hydrate
The most effective way to hydrate your skin is from within. Setting a goal to drink 2L of water each day is going to significantly improve your body's removal of toxins leaving you with a brighter complexion, reduced puffiness and reduced pore appearance.
SPF, always
Sun protection, especially in Australia, is crucial every single day. Harmful UV rays not only cause long term damage but speed up the signs of ageing and uneven skin tones.
Apply our SPF 30+ every single morning (even when the weather is cloudy) to keep your skin protected.
Nightly routine
After effectively cleansing away your makeup from a busy day, treat your skin to exceptional nourishment and hydration. Enriched with a sophisticated blend of firming and anti-inflammatory actives, our Nourishing Eye Firming Cream ensures you wake up brighter.
Followed by the incredibly luxurious Oxygenating Caviar Cream, your skin will work hard overnight to repair, renew and rejuvenate. It is called beauty sleep after all!
Twice a week at-home facial
Twice a week, treat yourself to a mini at-home facial! This is not only a perfect time to relax and unwind but to treat your skin to extra nutrients.
After cleansing, apply our
Sensitive Enzyme Exfoliation
to your face, neck and décolleté. Gentle on stressed skin, this unique blend of enzymes is designed to gently buff away dead skin cells and oil.
Remove the exfoliant, press play on your favourite podcast and let our Caviar Oxygenating Mask work its magic! Intensely rich in nutrients, this is the perfect pick me up for dull and tired complexions.
Nourish and replenish your skin with 100% natural Australian-made skin care. Shop this entire skin care
routine online today!