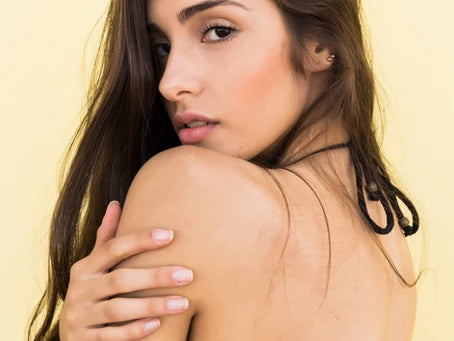 Are you looking for a natural eczema treatment?
Here at Advanced Natural, we understand just how frustrating living with eczema can be. Especially considering one of the most common treatments prescribed is a steroid cream.
While we do recommend heeding your doctor's advice when it comes to medical conditions, we do have some natural eczema treatments and products if you're looking for something less harsh and more natural.
You can see all the natural skincare products we recommend for natural eczema treatment on our online store. Just scroll down on the left to "skin condition" and click "eczema", but here are a few:
Natural cleanser suitable for skin with eczema
Our Calming Cleanser is precisely that: calming. Ideal for sensitive skin and those with eczema.
Made from 100% natural ingredients, our calming cleanser deeply cleanses without stripping the skin, and it also acts as an anti-inflammatory.
Natural cream for eczema
Our luxuriously rich Rapid Relief Cream deeply hydrates the skin. It's full of anti-inflammatory ingredients such as Vitamin A, Green Tea and Grapeseed Oil that work to repair skin.
Best used morning and night.
Natural mask suitable for skin with eczema
Our Calming and Soothing Mask calms, heals and soothes skin with eczema.
We recommend using two to three times per week after gently exfoliating.
We also sell two kits that are suitable for use on skin with eczema: The Calming Treatment Kit and the Calming Kit.
Apart from using our gentle natural skincare products, we have the following tips for caring for skin with eczema:
Anxiety and stress can cause eczema flare-ups. It can be beneficial to identify avenues that cause us anxiety and stress and to try and limit our exposure.

Certain environmental factors can cause eczema flare-ups too, or instance, living in a dry environment. It can be hard to combat this short of moving somewhere with more humid conditions, however, you can invest in a humidifier for your home. After all, we spend so much time in our homes so this can help a lot. Your employer may also be amenable to allowing humidifiers in the office, so it's worth a conversation.

Even when skin isn't currently going through a flare-up, keeping your skin hydrated through a proper skincare routine can help stave off the severity of your next one. Also, actual hydration through drinking enough water every day can help too.