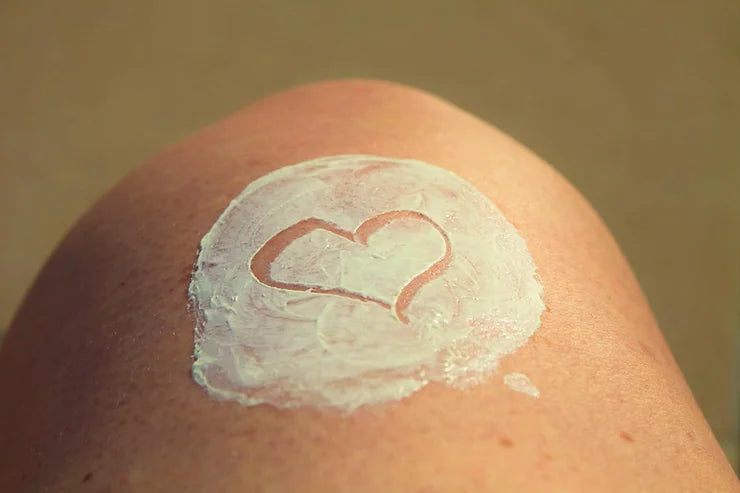 Why Choose Natural Sunscreen
With summer just around the corner, you may be looking into restocking your sunscreen. But have you given thought to what may be lurking in your sunscreen's ingredients?
Many store-bought sunscreens have ingredients in them that may be harmful - some common ingredients have been shown to have high rates of skin allergies as well as disrupting hormones.
Considering how much we use and rely on sunscreen, applying these ingredients to our faces and bodies needs to be addressed.
But what can you use instead?
Sunscreen is an essential step in protecting ourselves from skin cancer - skin cancer affects the highest number of Australians out of any cancers.
Natural sunscreen is an excellent alternative to sunscreens with those harmful ingredients. Natural sunscreens work to protect our skin from harmful UV rays without having the hidden nasties.
Here at Advanced Natural, we have a toxin-free, natural sunscreen. Our natural sunscreen helps lock in your moisture so your skin won't dry out too much from sun exposure.
Here are some answers to common natural sunscreen questions:
Where can I buy natural sunscreen in Australia?
As mentioned above, we make natural, toxin-free sunscreen. If you'd like to buy natural sunscreen, then please click here.
What is your natural sunscreen's SPF rating?
Our natural sunscreen's SPF rating is 30+.
How often should I reapply?
Our natural sunscreen lasts for up to four hours.
Is your natural sunscreen water resistant?
Yes, our sunscreen is oil-based and lasts up to four hours. Remember to reapply if you're in the sun/water for extended periods.
How should I apply your natural sunscreen?
Sunscreen works best as the final layer of your skin care. So, make sure you've cleansed and moisturised before you apply sunscreen?
Can I apply the sunscreen underneath my foundation?
Yes, you can. However, sunscreen works best as the top layer. If you wish to wear foundation, apply the sunscreen and allow time for it to be absorbed before applying your makeup. Try and apply a light layer of foundation so as not to dilute the sunscreen.
Our natural foundations are SPF 8+ or 12+, so consider applying a foundation that will also help protect your skin from the sun.
After prolonged periods in the sun, remember to apply a hydrating lotion and moisturiser to your body and face.
Read our article looking after your skin in summer for more helpful information.
Explore our range of locally made, natural, toxin-free skin care.