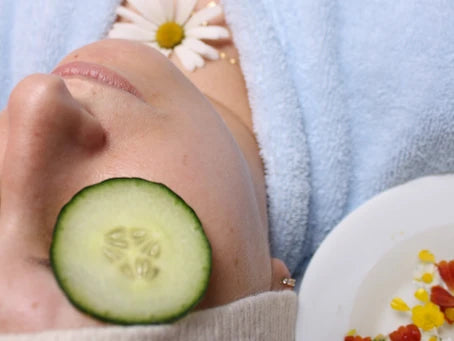 Natural Beauty Treatments at Home
Unfortunately, we're all in an unprecedented time of uncertainty.
Spending more time in isolation from our loved ones and saying "bye for now" to our regular daily routines can be stressful. We understand!
In times of stress, self-care is important. And for many, beauty treatments are their special treat for relaxation.
As per government instruction, as like all in our industry, we have closed our natural beauty salons.
With beauty salons closed nation-wide, have you considered doing some beauty treatments from home?
Setting aside some time to do the things we love can really help how we feel, so we've put together a list of our favourite products to help you de-stress in the comfort of your own home.
Face masks
After radiant skin? Our face masks will leave your skin glowing! You may miss being able to receive a facial, but our masks will help you get the next best thing.
Before using a face mask, perform a deep clean using one of our cleansers. Follow up with a luxurious serum and hydrating moisturiser.
We have a whole range for you to choose from, so take your pick:
To add to your experience, make yourself a soothing cup of herbal tea, slice up some fresh cool cucumber to put on your eyes and sit back and relax!
Have sensitive skin?
It can be difficult to find a skincare routine for sensitive skin. Luckily here at Advanced Natural, we have many natural skincare products that are suitable for sensitive skin - including those with eczema and rosacea.
Why not try out our
Calming Treatment Kit
? This anti-inflammatory, healing kit comes with our Calming Serum, Soothing and Calming Mask and Calming Moisturiser.
Even if you don't have sensitive skin, The Calming treatment kit is perfect for all skin types that need a little TLC.
Check out our entire range suitable for sensitive skin
Also, keep in mind that all this will eventually pass and you'll be able to enjoy visiting our natural beauty salons again!
In the meantime, you can indulge in our luxurious natural beauty treatments at home, or purchase a gift card to one of our salons as a gift for a loved one - or for yourself!